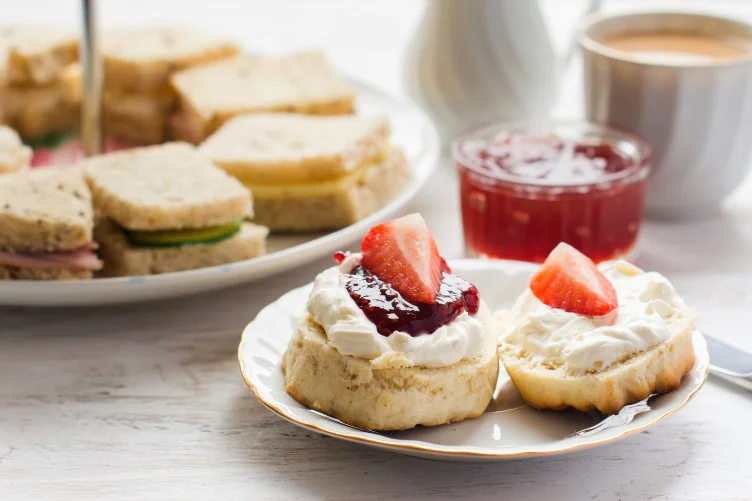 Indulge in an exquisite afternoon tea experience at Aldenham Golf & Country Club, where timeless elegance meets modern sophistication. Nestled amidst the picturesque greens and scenic landscapes, our clubhouse provides the perfect setting for a delightful afternoon of relaxation and indulgence.
Step into a world of refined charm as you are greeted by our friendly and attentive staff, ready to cater for your every need. Immerse yourself in the warm ambiance of our tastefully decorated dining area, designed to create a welcoming atmosphere that complements the surrounding natural beauty.
The centrepiece of our afternoon tea is a delectable array of freshly prepared finger sandwiches, filled with a variety of savoury delights that will tantalise your taste buds. Savour the rich flavours of premium loose-leaf teas, carefully selected to accompany your culinary journey and elevate your tea experience.
But the indulgence doesn't stop there. Treat yourself to a delightful assortment of homemade scones, served warm and accompanied by clotted cream and preserves, providing the perfect balance of sweetness and texture. Continue your journey through a selection of delectable pastries and cakes, each crafted with precision and creativity to ensure a satisfying finale to your afternoon tea affair.
Whether you're celebrating a special occasion, catching up with friends, or simply seeking an escape from the hustle and bustle of everyday life, afternoon tea at Aldenham Golf & Country Club promises an unforgettable experience. Bask in the serene surroundings, sip on the finest teas, and savour the delectable treats, all while being pampered by our attentive team.
Make your reservation today. We look forward to welcoming you for a delightful journey of taste and relaxation, where every moment is a cherished memory.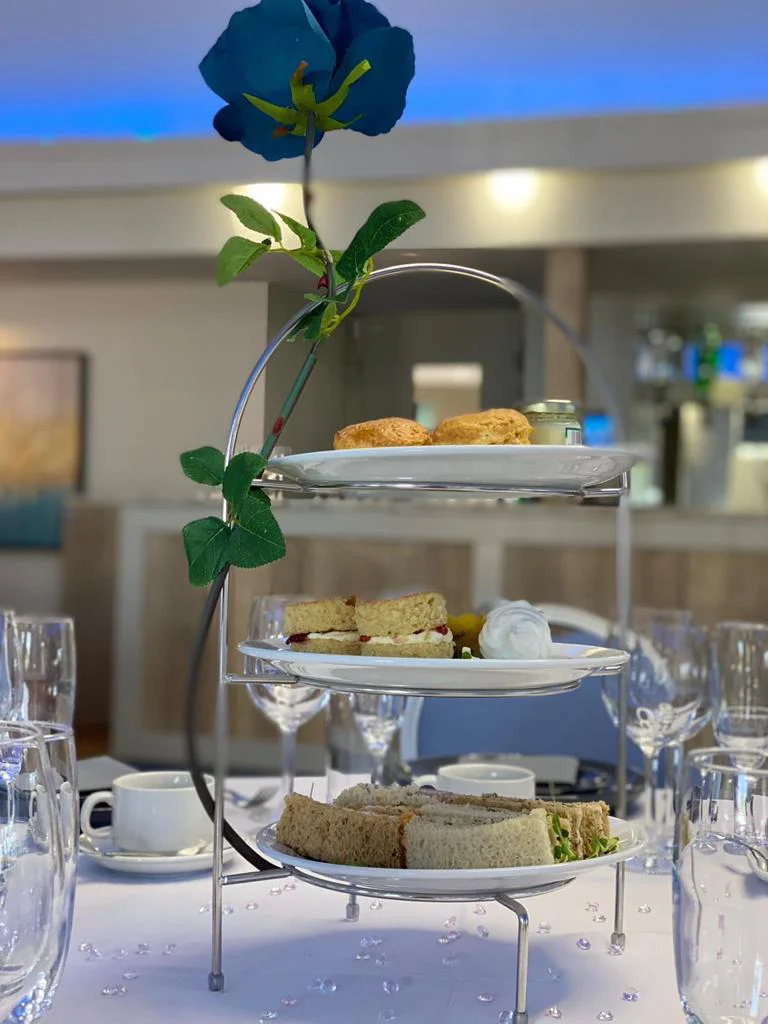 Selection of Finger Sandwiches
Scones, Clotted Cream and Raspberry Jam
Mini Victoria Sandwich
Berry Meringue
with Unlimited Tea & Coffee
Gift Vouchers
Afternoon Tea makes a great gift! To purchase a gift voucher for Afternoon Tea please contact
sales@aldenhamgolfclub.co.uk
or call 01923 853929
More at Aldenham Golf & Country Club